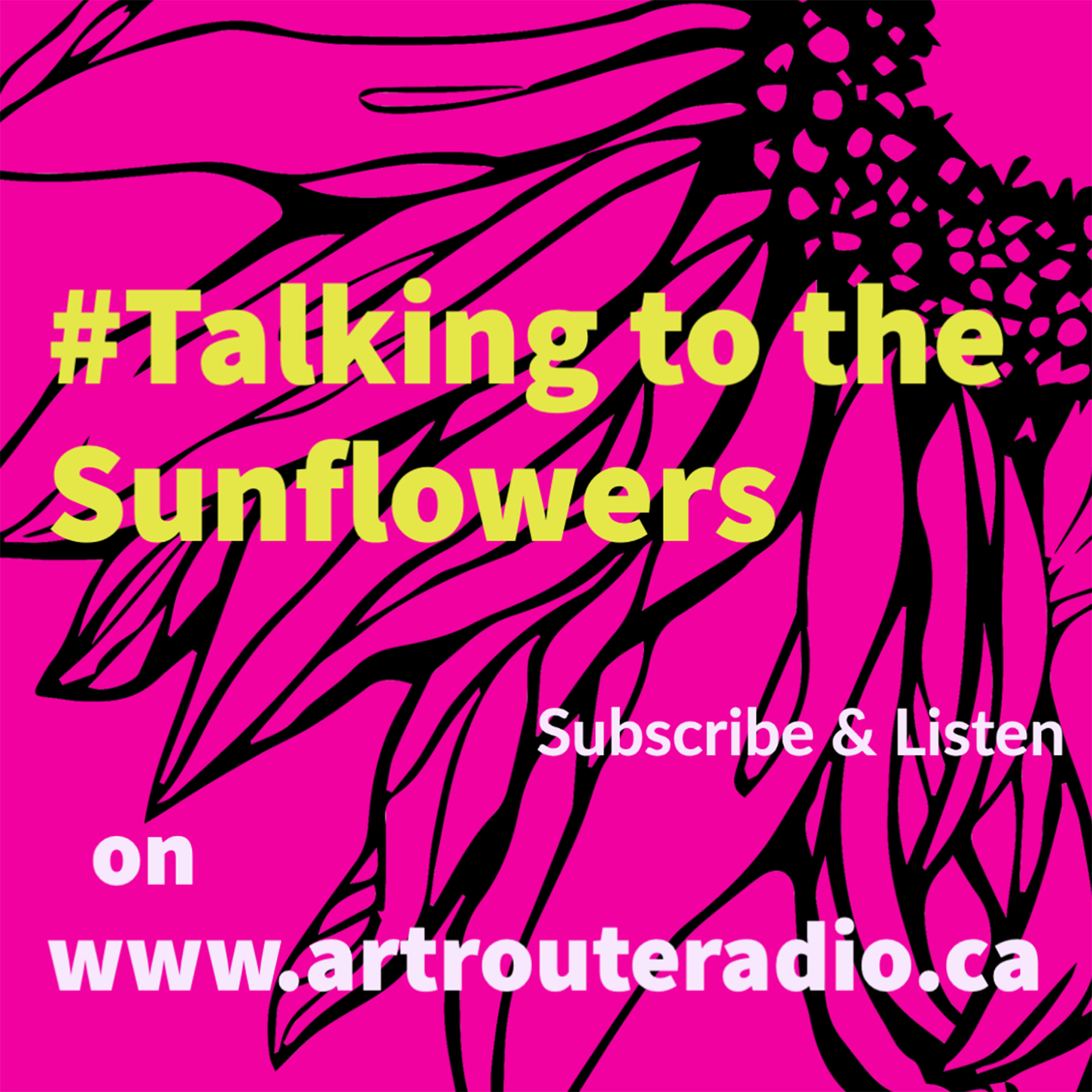 Michelle Loughery spends time with Anne Sadelain of Edmonton, Alberta on AR:T ROUTE Radio. At 16, Anne Sadelain's father lied about his age to get into Canada. Five years later, in 1915, he was picked up by police in Vancouver and brought to an internment camp in Morrissey, B.C. Anne is one of the children of the camp survivors and her father; Vasyl (William) Doskoch was a Morrissey internee.
Anne speaks about her father's harsh treatment and what an impact it had on the family to have their father imprisoned in such an unjust fashion. She explains also that Vasyl was eventually moved to a camp at Kapuskasing in Northern Ontario when Morrissey was finally shut down. There he was forced to remain in what only can be described as deliberate post-war slave labour until he was finally released in 1920, 1-2 years after war's end.
Sadelain said, "My father committed no crime and posed no threat to the country. Instead, he was locked up because he was Ukrainian."
Research and Immigrant Song music Andrea Malysh.

About Canada's first national internment operations. "During Canada's first national internment operations of 1914 to 1920 thousands of men, women and children were branded as "enemy aliens." Many were imprisoned. Stripped of what little wealth they had, forced to do heavy labour in Canada's hinterlands, they were also disenfranchised and subjected to other state sanctioned censures not because of anything they had done but only because of where they had come from, who they were."
Quoted from "www.internmentcanada.ca"
Canadian War Museum - The Internment of Ukrainian Canadians. At the outset of war in August 1914, the Canadian government quickly enacted the federal War Measures Act (WMA). The Act's sweeping powers permitted the government to suspend or limit civil liberties in the interest of Canada's protection, including the right to incarcerate "enemy aliens".
"Enemy Aliens" and Internment Operations
The term "enemy alien" referred to the citizens of states legally at war with Canada who resided in Canada during the war. Under the authority of the WMA, Canada interned 8,579 enemy aliens in 24 receiving stations and internment camps from 1914-1920. Otter classified 3,138 as prisoners of war, while the others were civilians. The majority of those interned were of Ukrainian descent, targeted because Ukraine was then split between Russia (an ally) and the Austro-Hungarian Empire, an enemy of the British Empire. In addition to those placed in camps, another 80,000 enemy aliens, again mostly Ukrainians, were forced to carry identity papers and to report regularly to local police offices.
Join Master Artist MICHELLE LOUGHERY and guests as they "TAKE IT TO THE WALL" through conversations about art as placemaking, social change, and so much more.
Join our communities on Instagram and Facebook!
@artistmichelleloughery @artrouteradio
@artrouteblue @artroutegold @thesunflowerproject.ca