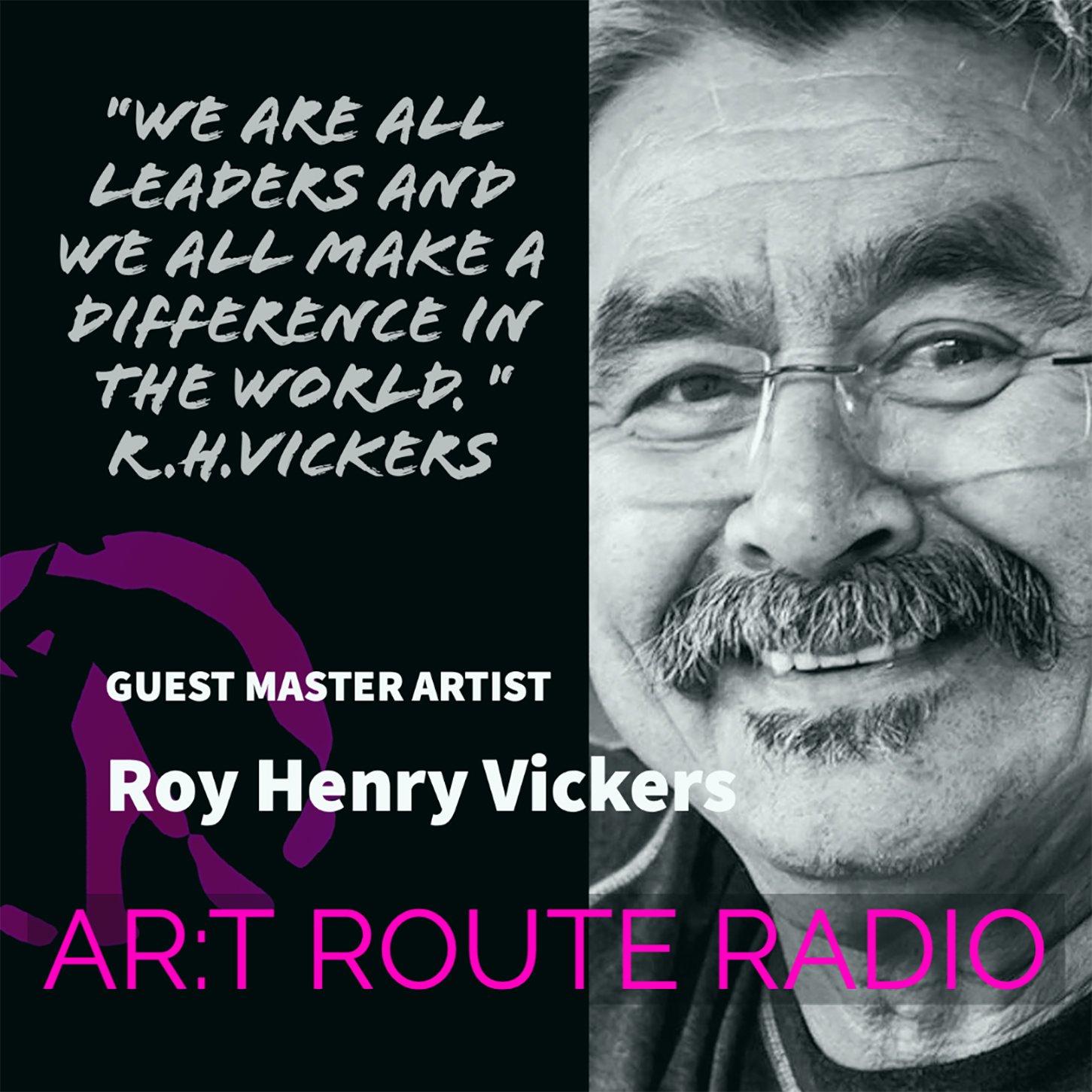 Michelle and Master Artist Roy Henry Vickers have a digital coffee conversation about the importance of art in the healing of the world after Covid.  Listening to our ancestors will help create a path of healing and connection.
"A pipe carrier walks in the ways of the four directions, which are common to all nations in the world: teacher, healer, visionary and leader," says Roy. "We always have the pipe in our minds so that when we get into situations where we feel like we're off kilter or off centre or, we can always go back to this place of peace and centre ourselves, ask the creator to help us be who we are." Roy Henry Vickers
      Photo credit © Simon Ratcliffe  www.simonsees.com
Join Michelle and guests as they "take it to the wall" through conversations about art and art as social change and so much more.
Tags: #artrouteradio #artrouteblue #artistmichelleloughery #artconnx
Stay connected through instagram and facebook: @artrouteradio @artrouteblue @artroutegold @thesunflowerproject.ca @artistmichelleloughery   
 
 
         Image courtesy of Roy Henry Vickers
| | |
| --- | --- |
| | on mobile devices click on the top menu button icon to learn more. |