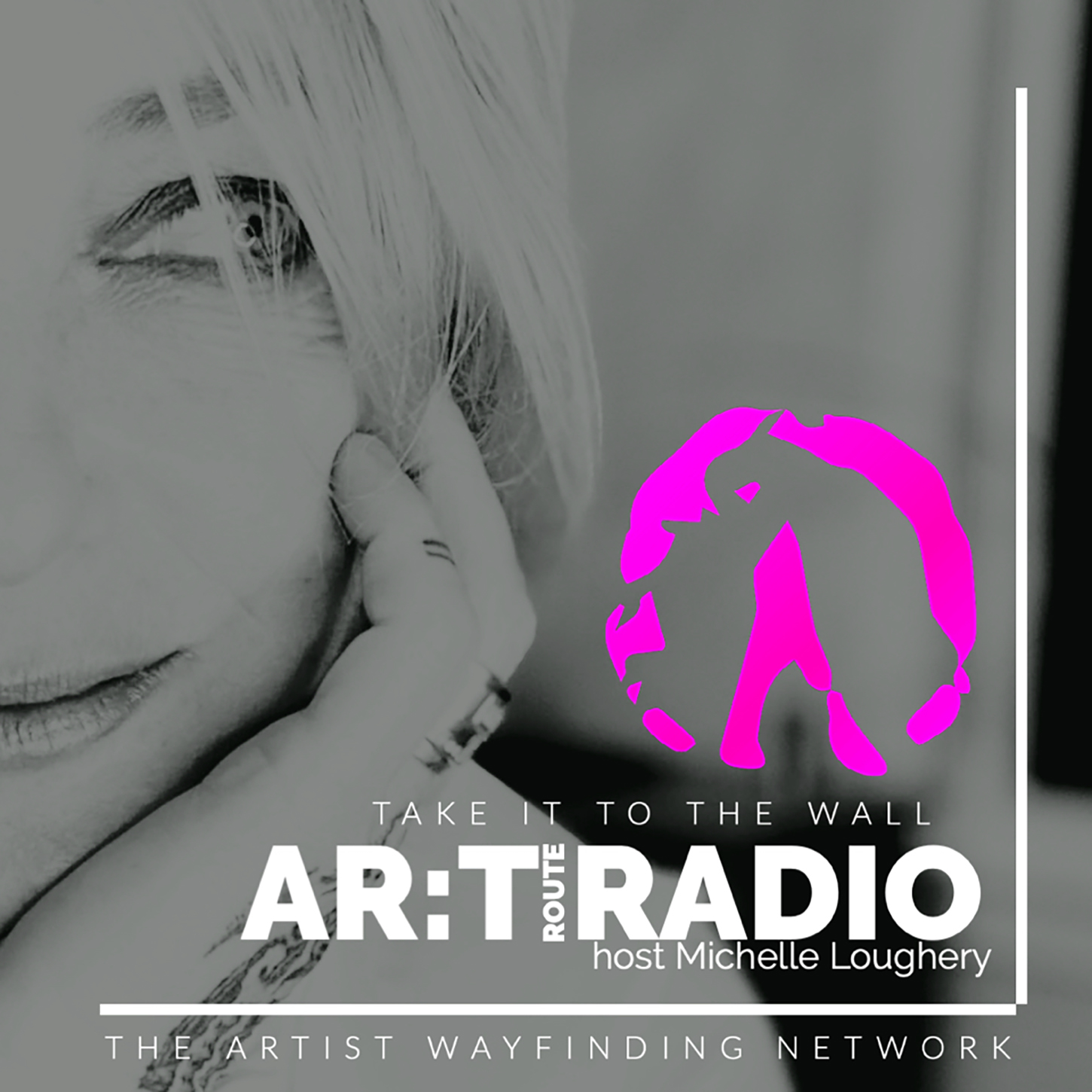 As Michelle and Lorrie discuss their passion for highway culture and the knowledge that our roots are steeped by the ones who have passed before us. Pour a cup of tea and see the road, hear the art on this episode of AR:T Route Radio.
Lorrie states, "the world is brilliantly coloured by Michelle's motivation and her believing in me and the power of purpose of a multi-generational society that's strengthened by the foundation of which only our elders can convey.
Here's to Art Route Blue weaved into a multi-coloured security blanket keeping us warm & thriving in a circle of hope … as we rebuild our routes with roots.
Lorrie Fleming - "My realization that 'age is a gift to humanity'! I turned 70 in May and this milestone hangs heavily on my personal feeling of self-worth. But then I saw the gift. The wisdom that our elders carry to society is priceless.
photo courtesy of Michelle Loughery
Learn more about Master Muralist Michelle Loughery and her Route 66 Mural City, Cuba MO mural project. https://cubamomurals.com/2010/05/mural-artist-update-for-canadian-artist-michelle-loughery/
AR:T ROUTE Blue
https://artrouteblue.com/history-of-the-blue/
Join Master Artist MICHELLE LOUGHERY and guests as they "TAKE IT TO THE WALL" through conversations about art as placemaking, social change, and so much more.
Host Master Muralist Michelle Loughery
AR:T ROUTE Blue music by Tanya Lipscomb.
The Sunflower Project @thesunflowerproject.ca
Join our communities on Instagram and Facebook!
@artistmichelleloughery @artrouteradio
@artrouteblue @thesunflowerproject.ca
© 2021 Michelle Loughery, All Rights Reserved