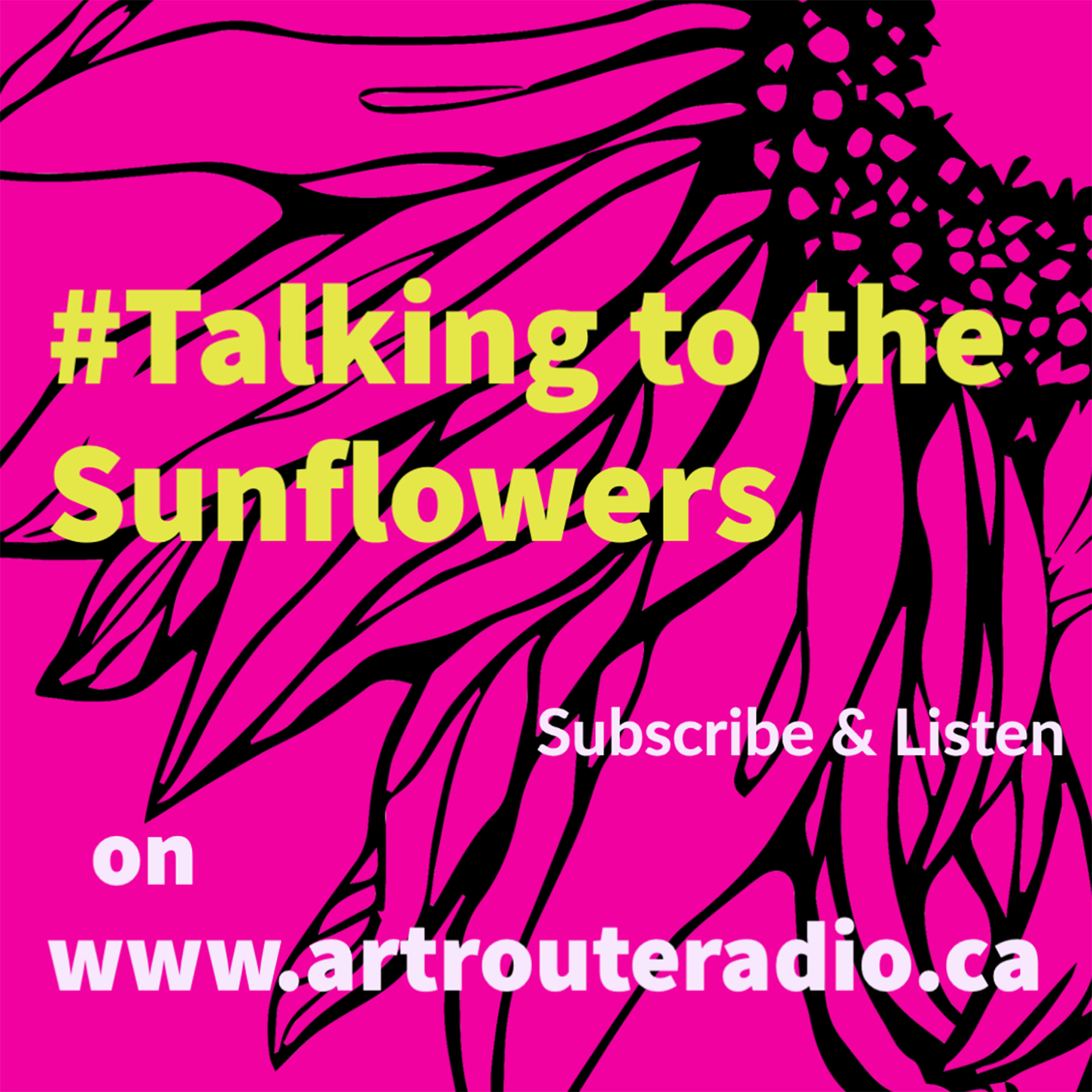 "When I first stumbled on the work that Claudia Salguero was creating, the sunflower she was creating drew me to reach out to her. Her story and her passion for engagement art and community is inspiring and a beautiful conversation to be part of. Claudia speaks from her soul about her work and it is like hundreds of butterflies are released onto her immense canvas." - AR:T ROUTE Radio Host and Master Muralist Michelle Loughery.
Connecting is what the sunflower does and art is the bridging love we can all share in. Search out the Wisdom Mural and Claudia's work and help her raise the dollars to create more inspiring art.
Where is this mural?
In Ottawa, Ontario on 1365 Bank Street. Look WAY UP and find the sunflower!
"What is the WISDOM mural? It is a mural project I have been dreaming of since I understood the deepness of the Indigenous teachings in regards of their connection and respect for Mother Nature. Indigenous teachings from all over the world invite us to connect with her in a conscious way, to see her as the source of life, to appreciate her unlimited gifts and to respect her." - Artist Claudia Salguero
Photo courtesy of Claudia Salguero
Website: https://www.claudiasalguero.com/the-wisdom-mural
Instagram: https://www.instagram.com/claudia_salguero/
Facebook: https://www.facebook.com/claudia.salguero.art
#TalkingtotheSunflowers ... follow us @ The Sunflower Project!
Join Master Artist MICHELLE LOUGHERY and guests as they "TAKE IT TO THE WALL" through conversations about art as placemaking, social change, and so much more.
Host Master Muralist Michelle Loughery
AR:T ROUTE Blue music by Tanya Lipscomb.
The Sunflower Project @thesunflowerproject.ca
Join our communities on Instagram and Facebook!
@artistmichelleloughery @artrouteradio
@artrouteblue @artroutegold @thesunflowerproject.ca
© 2021 Michelle Loughery, All Rights Reserved