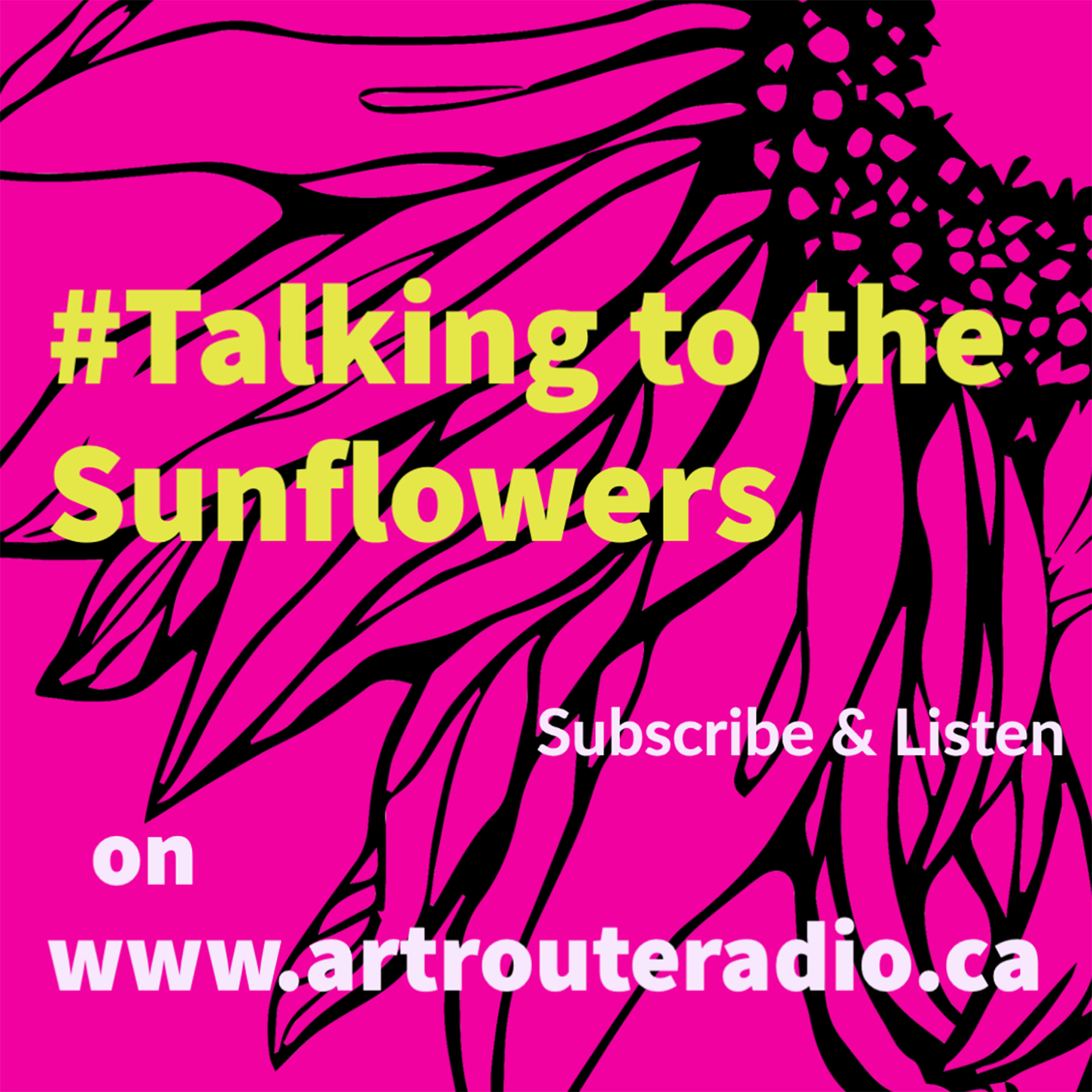 Connecting with other creatives is a key part of a strong art practice. During Covid times what is an artist's haven and creative secluded heaven became a jail of lack of choices to connect.
The mastery of creative skills does not help learn new digital skills. Remembering what being a student is like is a good reminder as we masters mentor and now need mentored in exchange.
Digital connections proved to be a window into each other's studios and a thread that ties us all together that has become the new digital zoom party line. And as always exchange is connection and a mastery of building each other up in hard times!
Take a listen as Host Artist Michelle Loughery and Guest Artist Jo Petty connect on AR:T ROUTE Radio 'Talking to the Sunflowers' party line.
"My theme in life and art has always been "Every Mark Matters" and my goal is to impart the inspiration of that statement to every person I instruct and with whom I work.
Art is an energy that is alive and all around us. It comes through the artist or the medium and when a viewer acknowledges or responds to that energy it is one of the greatest rewards." - Artist Jo Petty.
Jo Petty has had international shows in Tokyo, Bifuka and Sapporo. Petty was also part of the team that painted a mural for the Hollywood feature film, An Unfinished Life.

Learn more about Artist Jo Petty here https://www.jopetty.com
Photo credit courtesy of Jo Petty..
Join Master Artist MICHELLE LOUGHERY and guests as they "TAKE IT TO THE WALL" through conversations about art as placemaking, social change, and so much more.
AR:T ROUTE Blue music by Tanya Lipscomb.
The Sunflower Project @thesunflowerproject.ca
Join our communities on Instagram and Facebook!
@artistmichelleloughery @artrouteradio
@artrouteblue @artroutegold @thesunflowerproject.ca