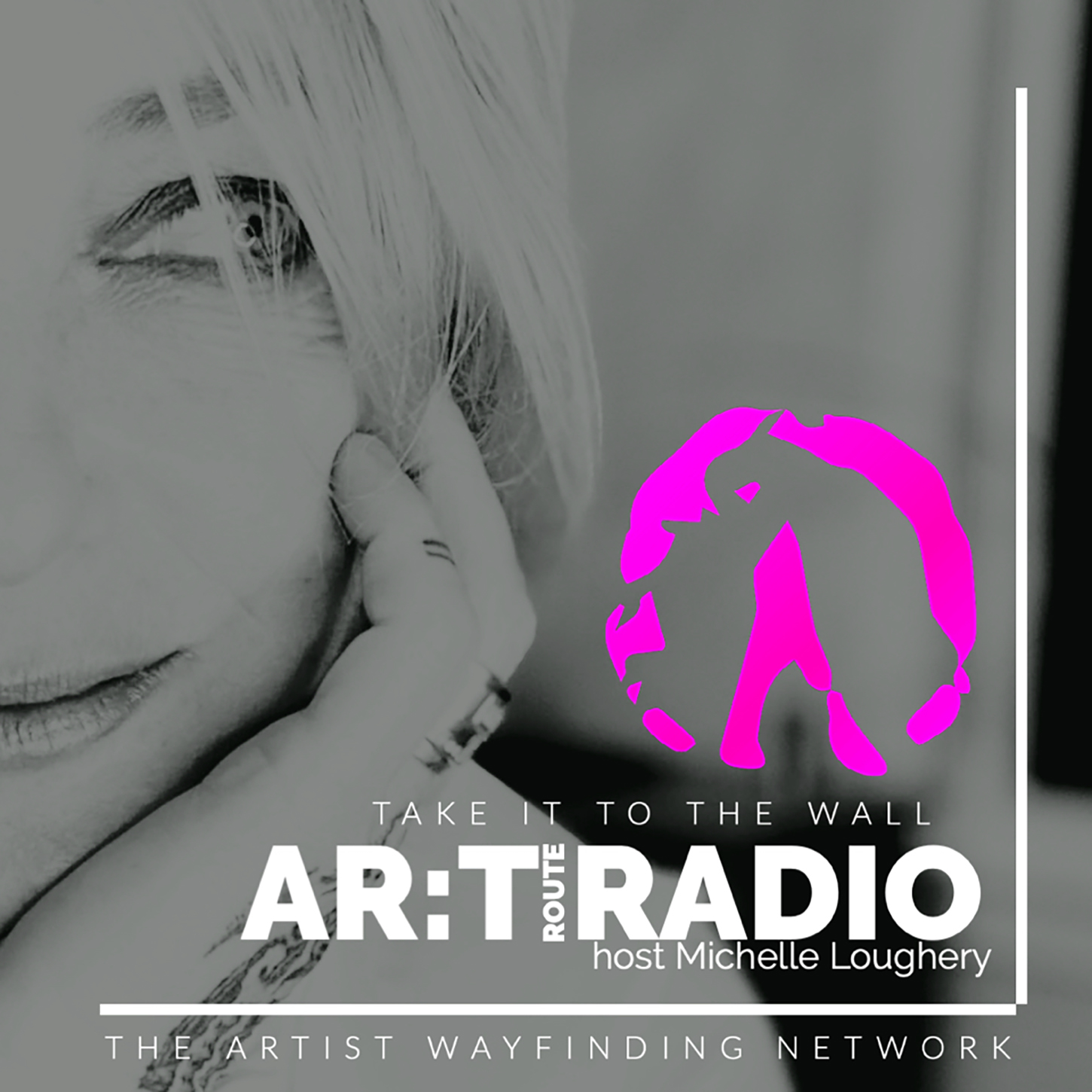 Talking to the Sunflowers is an episode about the power of collaboration. The element of wonder and surprise at the collective talents of one's peers, and the light that art can share on the renewal and the true meaning of community. We are all seeds and sunflowers, living a creative life along the generational lifepath of creation. When that collides into a collaborative exhibit … it is magic; and the SEED by SEED group of highly regarded artists have created an incredible showcase of sunflower light. HEAR the ART and SEE the RADIO on AR:T ROUTE Radio.
To learn more, follow the links to The Wayfinder Sunflower Project and the incredible showcase of sunflower light https://www.thesunflowerproject.ca at Gallery Vertigo https://www.galleryvertigo.com
Follow the links to learn more about this episode of Talking to the Sunflowers guest artists ...
Artist Jo Petty https://www.jopetty.com
Artist Jennifer Greenwood https://www.instagram.com/jgreenwood_breezewellness/
Artist Sheila Tansey https://www.instagram.com/sheilatansey/
Artist Charley Hampton https://www.instagram.com/charleyhamptonart/
Artist Patricia Doyle https://www.instagram.com/bellavistaglass/
Join Master Artist MICHELLE LOUGHERY and guests as they "TAKE IT TO THE WALL" through conversations about art as placemaking, social change, and so much more.
Host Master Muralist Michelle Loughery
AR:T ROUTE Blue music by Tanya Lipscomb.
The Sunflower Project @thesunflowerproject.ca
Join our communities on Instagram and Facebook!
@artistmichelleloughery @artrouteradio
@artrouteblue @thesunflowerproject.ca
"We acknowledge that we work and gather in the northern part of the unceded Okanagan First Nation territory and that many descendants of the Suqnaquinx still live here."
© 2022 Michelle Loughery Productions. All Rights Reserved.