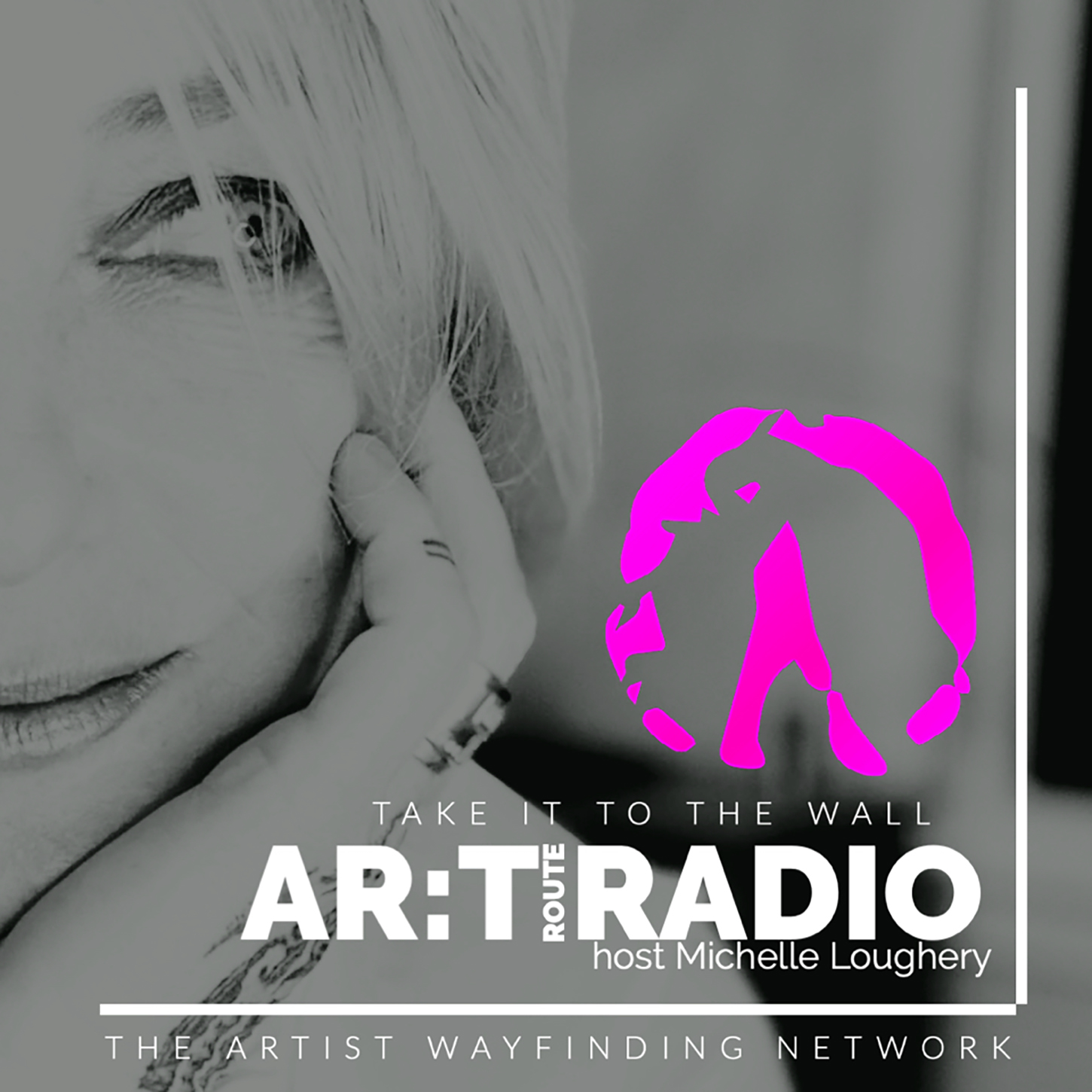 The Walls revealed series on AR:T ROUTE Radio.
Loughery has spent decades on walls around the world. The murals themselves are thematic legends, but Loughery believes the act and event each mural created, is the true story and art behind the murals.
This series of stories will be told by Loughery as she reminisces about the communities, and the people that stopped by the walls to say hello, drop off a coffee, and tell her their story. Each paint stroke reveals a memory, or a special person who left their mark on the enormous works of freehand art. As the series continues, more heartfelt and pervasive stories will be revealed. A light will be shed on the community work that was the engine to the Wayfinder Youth program, and the social art project that helped create hundreds of artists, wayfinders, timekeepers, mentors and leaders around the globe.
Opening of The City of Vernon Mural
"Mural art enhances the quality of life of a community by helping to define, and formulate responses to social, economic, cultural and social issues faced by a community. In its broadest definition, Public Art inspires community understanding, pride and creativity, and benefits the health and development of individual community life in a connected community culture. Community Art is the thread that ties a community together. " - Master Artist & Visionary Michelle Loughery.
Michelle Loughery is an internationally respected thought leader, Artist, Project Manager and art educator. Loughery has worked in the field of community public art for 30 years and has created hundreds of large-scale fine art murals and projects. Follow the links to learn more about Artist and Visionary Michelle Loughery and Loughery's signature, award-winning The Wayfinder Project.
Join Master Artist MICHELLE LOUGHERY and guests as they "TAKE IT TO THE WALL" through conversations about art as placemaking, social change, and so much more.
Host Master Muralist Michelle Loughery
AR:T ROUTE Blue music by Tanya Lipscomb.
The Sunflower Project @thesunflowerproject.ca
Join our communities on Instagram and Facebook!
@artistmichelleloughery @artrouteradio
@artrouteblue @thesunflowerproject.ca
"We acknowledge that we work and gather in the northern part of the unceded Okanagan First Nation territory and that many descendants of the Suqnaquinx still live here."
© 2022 Michelle Loughery Productions. All Rights Reserved.