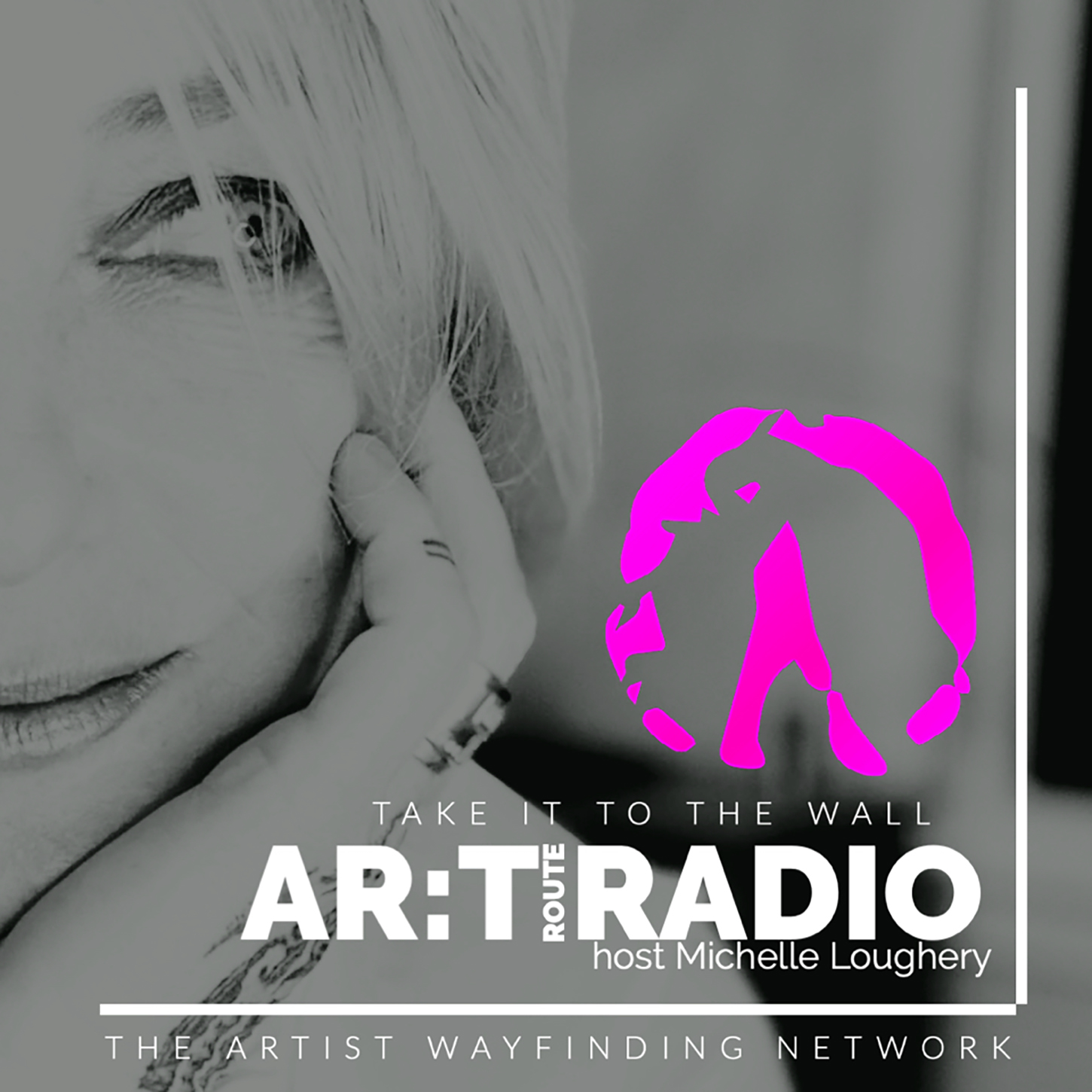 On this episode of AR:T ROUTE Radio #ARTTALKS, Michelle and David connect on the languages that art speaks. David Wilson is a member of the Okanagan Nation and the winner of the BC Achievement Awards in Aboriginal Art for 2012. Wilson's work speaks of translation and the origins of the Okanagan. The work portrays movement and identity brilliantly created in paint. Speaking of the importance of art to keep us all creative and young is an important message in his words and his contemporary yet ancient icon art.
photo courtesy of David Wilson
"The creativity that we were blessed with as kids stays with us, we just have to remember when we were kids, and stay young." - David Lloyd Wilson
Follow the links to learn more about David Lloyd Wilson (David Wilson Sookinakin) and his incredible artworks.
Artist Site: https://www.facebook.com/DavidWilsonSookinakin
David Wilson Sookinakin created 17 pictograms representing each of the 17 sports hosted during the BC Winter Games. A limited edition SOOKINAKIN collection line of merchandise has been created.

BC Achievement Fulmer Award First Nations Art 2012 Recipient
https://www.bcachievement.com/awardee/david-lloyd-wilson/
Join Master Artist MICHELLE LOUGHERY and guests as they "TAKE IT TO THE WALL" through conversations about art as placemaking, social change, and so much more.
Host Master Muralist Michelle Loughery
AR:T ROUTE Blue music by Tanya Lipscomb.
The Sunflower Project @thesunflowerproject.ca
Join our communities on Instagram and Facebook!
@artistmichelleloughery @artrouteradio
@artrouteblue @thesunflowerproject.ca
"We acknowledge that we work and gather in the northern part of the unceded Okanagan First Nation territory and that many descendants of the Suqnaquinx still live here."
© Michelle Loughery Arts, All Rights Reserved