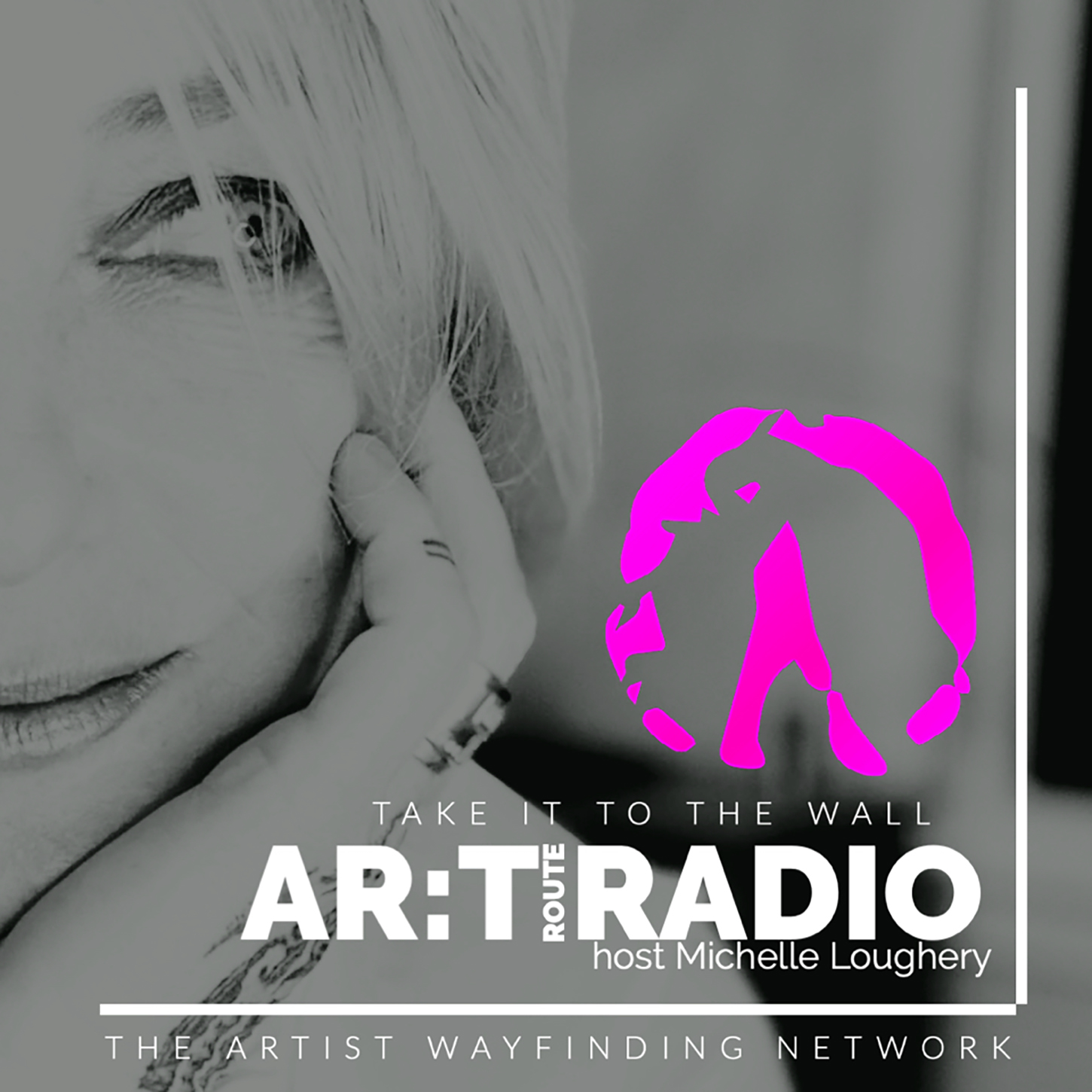 The passion of life's work well done is deeply entwined with the soul work of entrepreneur and Soul Studio visionary Sareena Sharma Nickoli. To love with passion what one does and to connect people is the true soul of the work and tribe of this dance warrior! Take a listen as Michelle and Sareena #takeittothewall on this episode of AR:T ROUTE Radio.
Follow the links and learn more about Sareena Sharma Nickoli and her Soul Studio - a vibrant space where people come together to move, connect and belong. Soul Studio is now accessible anywhere in the world through virtual fitness.
Website: soulstudio.ca
Linkedin https://www.linkedin.com/in/sareena-sharma-nickoli-b0712214/
Instagram: https://www.instagram.com/soulstudioca/
Facebook: https://www.facebook.com/soulstudioca/?ref=page_internal
Youtube: https://www.youtube.com/user/ZumbawithSareena
Join Master Artist MICHELLE LOUGHERY and guests as they "TAKE IT TO THE WALL" through conversations about art as placemaking, social change, and so much more.
Host Master Muralist Michelle Loughery
AR:T ROUTE Blue music by Tanya Lipscomb.
The Sunflower Project @thesunflowerproject.ca
Join our communities on Instagram and Facebook!
@artistmichelleloughery @artrouteradio
@artrouteblue @thesunflowerproject.ca
"We acknowledge that we work and gather in the northern part of the unceded Okanagan First Nation territory and that many descendants of the Suqnaquinx still live here."
© Michelle Loughery Arts, All Rights Reserved