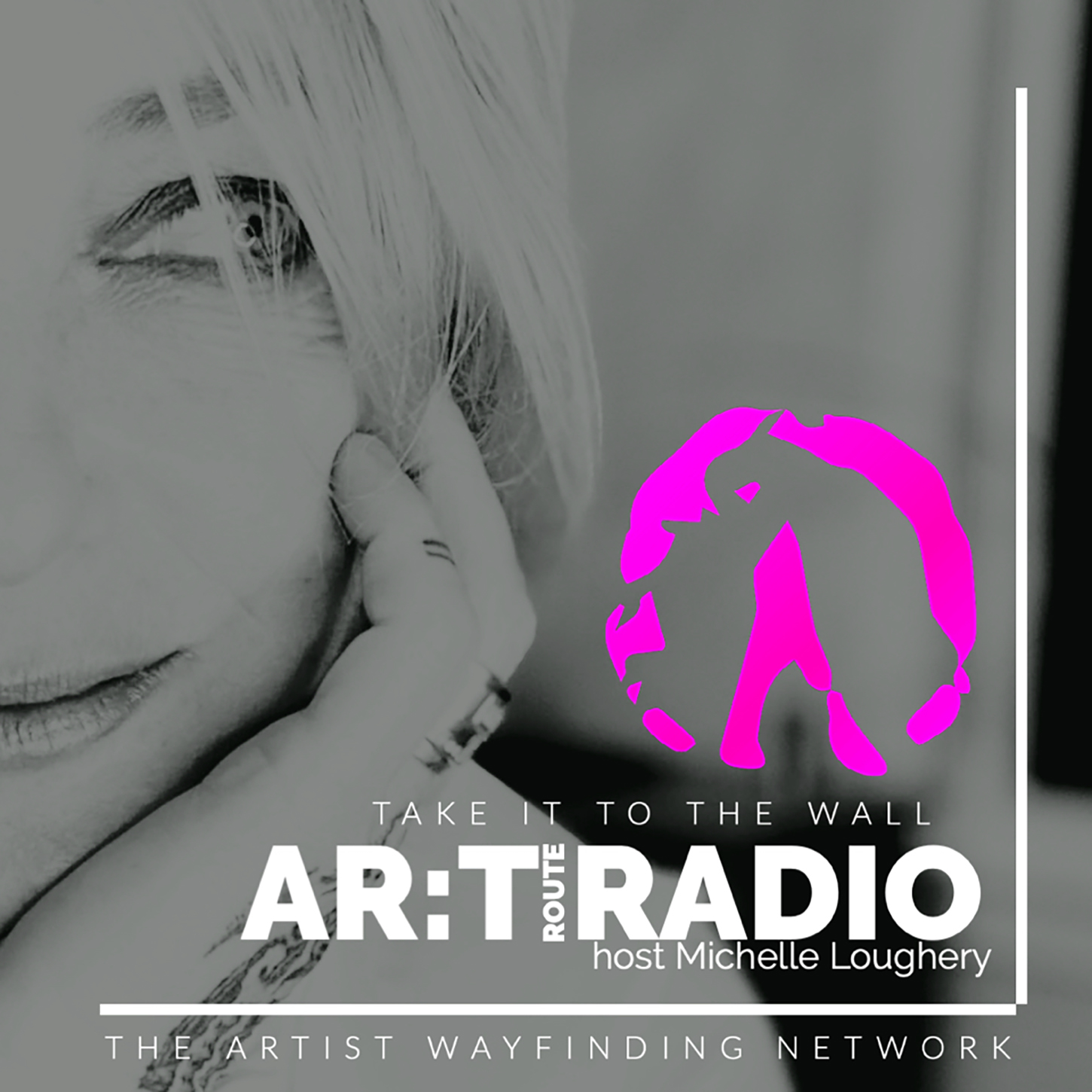 Artists as patrons and wise women wayfinders.
Michelle and aj Jaeger discuss the hidden lens of community work on this revealing and honest episode of AR:T ROUTE Radio. The space between the arts and community infrastructure systems is historically difficult to be made visible in civic budgets. A discussion how community art education is needed to reveal the value of the social economics of community art civic infrastructure work. The two successful artists touch how artists need to have a multitude of skills in the their art tool belts.
Artist aj Jaeger ... as a sculptor and painter, I am inspired by rich colours and distinctive textures that tell a meaningful story. I am a passionate advocate in the local art community, teaching mixed media, working with collage in inventive, creative ways in my workshops, and designing successful art exhibitions.
Photo credit Jessica Balfour
Follow the links to learn more about Artist aj Jaeger and her artworks.
Join Master Artist MICHELLE LOUGHERY and guests as they "TAKE IT TO THE WALL" through conversations about art as placemaking, social change, and so much more.
Host Master Muralist Michelle Loughery
AR:T ROUTE Blue music by Tanya Lipscomb.
The Sunflower Project @thesunflowerproject.ca
Join our communities on Instagram and Facebook!
@artistmichelleloughery @artrouteradio
@artrouteblue @thesunflowerproject.ca
© 2021 Michelle Loughery, All Rights Reserved